Medieval Heroes for Palm & Pocket PC is here
April 1, 2011:
Medieval Heroes: Fantasy Lands
for iPhone
New missions are available now!
We have also added some new features, like an ability to set tax rate.
We hope you'll enjoy our game!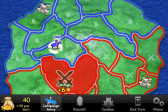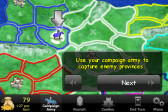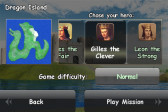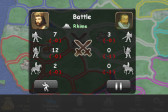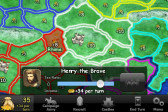 Medieval Heroes for iPhone
Available on the App Store (Full version)
Available on the App Store (Lite version)
Overview
Medieval Heroes is a game of empire building set in the Middle Ages.
As one of the medieval lords, you will engage in combat with surrounding provinces in an attempt to unite Medieval Europe under your leadership.
Design and govern your army, build castles, engage in battles, risk and conquer your enemies!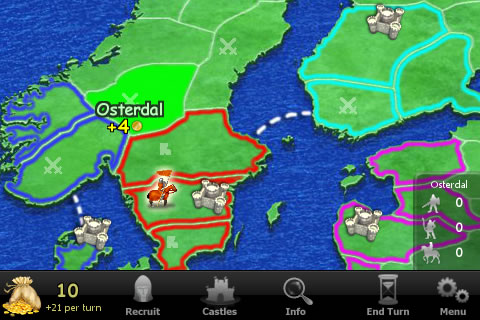 The game area consists of a number of provinces. At the beginning, you control some of these provinces. Every province gives some gold coins to the person who controls it.
You can spend your gold on recruiting new troops and capture new territories with their help. You can also build castles, fortify them, and build markets to earn more gold.
Your goal is to unite all of the provinces
under your control!
Features

risk-style gameplay

6 missions with different map sizes

4 difficulty levels

different heroes to select

Hotseat multiplayer game

Ability to build castles and other structures

strong Artificial Intelligence

ability to continue game after exit

Support
If you are experiencing problems with Medieval Heroes,
you can contact us at
Press
If you wish to review our game or get any additional information,
contact us at
Localizations
If you wish to translate Medieval Heroes to your native language then please, . Note: french, german, russian and chinese translations are ready.