Overview
Medieval Heroes II is a turn-based strategy game.
The game area consists of a great number of provinces. At the beginning, you control some of these provinces. Every province gives some resources (gold, metal and stone) in your treasury.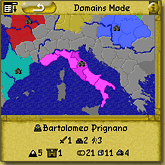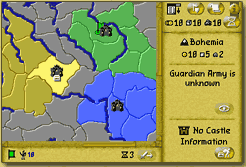 You can spend collected resources on recruiting new troops and capture new territories with their help. You can use your special forces for scouting, robbing and assassinating your enemies.
You can also build castles, fortify them, and build additional buildings like markets or banks. During the game your hero will get experience and you can improve his skills.
Your goal is to unite all of the provinces
under your control!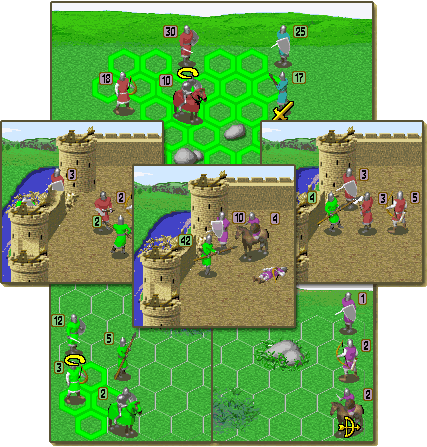 Features

Turn-based battles: field combat and siege combat

5 missions with different map sizes, including the "Medieval Europe" mission with more than 90 provinces

4 difficulty levels

Up to 6 players in the game

Hotseat multiplayer game

RPG-style Skills and Experience points

10 types of units

Secret operations - Assasination, Robbery and Scouting

Ability to build castles and other structures like banks or markets

High quality graphics and sound effects

QVGA and VGA support (Pocket PC), High and Low Resolution support (Palm OS)

Free Map Editor for MS Windows

System Requirements

Pocket PC version:

Pocket PC 2002 / Windows Mobile 2003 / Windows Mobile 2003 SE


4.3 Mb of free storage memory for QVGA (240x320) version / 5.0 Mb for VGA (480x640) version
Palm OS hi-res version:

Palm OS 5.0 or higher


8-bit or 16-bit color high-resolution display (320x320, 320x480, 480x320)


2.8 Mb of free storage memory (3.6 Mb for version with additional music)
Palm OS low-res version:

Palm OS 5.0 or higher


8-bit or 16-bit color display (160x160)


2.0 Mb of free storage memory (2.6 Mb for version with additional music)